The Ultimate Guide to Selling Your Newport Beach Home – Find the Best Agent Here!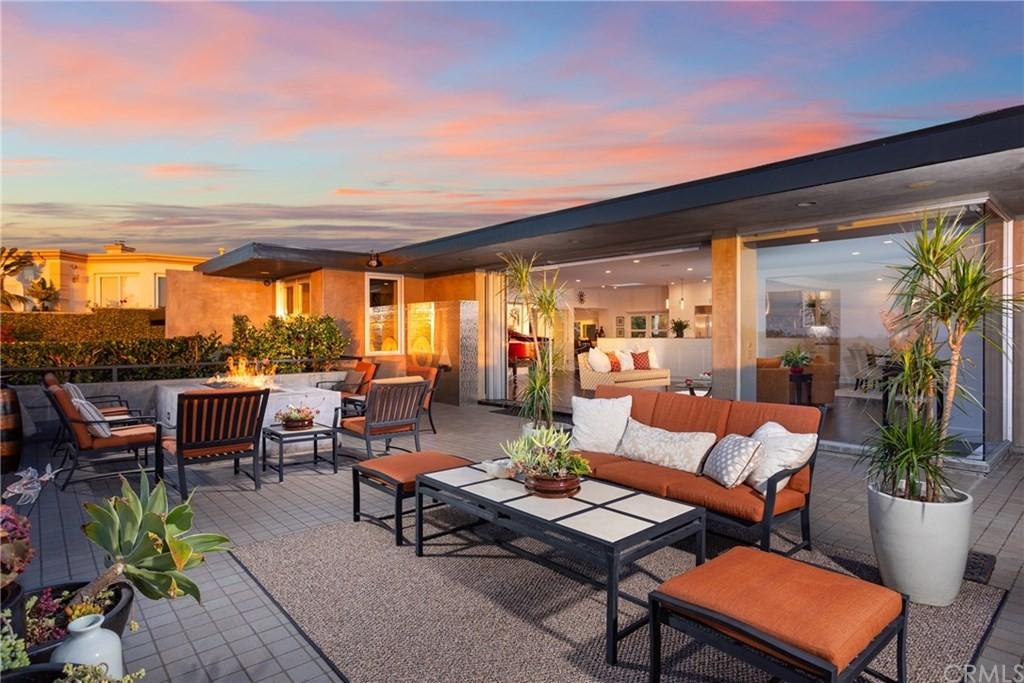 Anyone can sell a home in Newport Beach, CA! There is lots of information on how to sell your home found in many places online and offline. There are inviting advertisements for local agents almost everywhere you look when driving or strolling through Newport's beachside streets and sidewalks. Because of all this, someone can sell their home in many ways using online or offline real estate companies. You can even sell the property by yourself as a "for sale by owner." The problem is all of these options are overwhelming and lead people to ask the question…
How do I find the top realtor in Newport Beach?
Keep reading to find out how to make the process of finding the best real estate agent to sell your home in Newport Beach easy…
Many good real estate agents in Newport Beach will do a good job helping you sell your home. The question is…
Who is the best Newport Real Estate Agent for YOU?
Here is where most people who want to sell their home search for Newport Beach Real Estate Agents:
1. Google Real Estate Agents Newport Beach
Google currently accounts for almost 90% of search traffic in the US and is often where people start their hunt for realtors in Newport Beach. Google shows agents ratings and even provides specific agents the "Google Screened" seal of approval right at the top of the search results. From there, you can access ratings, reviews, phone numbers, and websites to visit.
2. Friends and Family Realtor Recommendations
are often the first place people think to start their search for a Real Estate agent. This is an excellent approach as you can (typically) trust to point you in the right direction because friends and family can be an objective third party. However, keep in mind the best agent for your friend or family member may not be the best agent for you. You must be comfortable with the agent you choose because, ultimately, it is your home that is being sold.
3. Find Newport Real Estate Agents on Yelp
The local reviews site, Yelp, is not just for finding your new favorite sushi restaurant. They also have a robust list of highly rated and reviewed agents in Newport Beach. Keep in mind some of these listings are free, and others feature paid listings to boost the visibility of an agent's profile.
4. Zillow Newport Beach Agent Search
Zillow is the largest online website for Real Estate on the web in terms of its users. There is a good reason for this. Zillow has more listings than other sites, and most families start their Real Estate search by typing in "Homes for Sale," so they naturally go there to look for agents as well. Keep in mind they have various ways to show featured agents as well.
5. Search Realtor.com for Newport Beach Realtors
Realtor.com is a great option for finding listings and a list of Realtors based in Newport Beach that has been around for a long time. As a result, they are a favorite of many users.
6. Local Agent's Websites
Going to a local agent's website is a great option when you would prefer to go direct to some of the best agents in Newport Beach. Our recommendation here is to check out each site in the top ten results on Google and reach out to a few of them to set up interviews with the best agent available.
7. NewportBuyer.com to find the top Newport Beach Real Estate Agent and Earn a HUGE Cash Back Bonus!
NewportBuyer.com is a 100% free service that, based on your input, guides you to the best realtors in Newport Beach for you, and if you sell your home through one of our agents, we will pay you a Cash Back Bonus of up to $12,000! Keep reading to learn more tips and tools for selling your home in Newport Beach or contact us to get started today!
As part of your search for the best agent to sell your home, you will discover many tools to estimate your home's most likely sales price and value. Keep in mind these estimates are not always 100% accurate. They do not consider factors such as if the home were remodeled, which can dramatically increase the home's value. The best way to understand your home's value is by meeting with several Real Estate Agents. During these meetings, ask them their opinion of what your home will most likely sell for and why.
How to interview Newport Beach Real Estate Agents?
First of all, plan on being honest with them about your goals for selling your home. It is also helpful to tell them how you found them, why you are interested in exploring working with them. But also let them know that you are interviewing a few other agents as well. To find the best real estate agent, ask them the following questions:
18 Questions to Ask a Newport Beach Real Estate Agent Who Wants to Sell Your Home:
What is your suggested list price?
How did you come up with that suggested list price? Tell me more about your process.
What is your position on representing both a buyer and seller?
How will you successfully market my home?
What do you think are the best selling features of my home?
Who do you think would be an ideal buyer for my home?
How will you qualify interested potential buyers?
What will I need to do to get my home ready to sell?
How much money will I earn from selling the home?
What is the number of houses have you sold in this neighborhood of Newport Beach?
If we decide that it is not working out, can we cancel our listing agreement at any time?
What is your sales to list price ratio? (i.e., on average, how close to list price are you typically selling homes?)
What are your current average days on the market?
What percent of your listings have fallen through?
How often should we expect to communicate with you?
Do you have references we can speak to?
Would it be possible to share with me your standard listing agreement?
What real estate commission do you expect to receive from selling my property?
Bonus question:
Why should we select you as our Real Estate agent?
How do I decide on which real estate agent is best for me to sell my Newport Beach home?
At times, I am a perfectionist. For big decisions, I often fixate on finding the best solution possible. When I select a Real Estate agent, I would like to work with the absolute best real estate agent in Newport Beach for me. So how would I decide who the best agent is for me?
Here are some different ways to find a Realtor in Newport Beach:
The Good Way to Find an Agent
Go with the first highly rated name you see on Google or Zillow, call them, and set up a meeting. If they are highly rated, perhaps they will end up being a good fit for you and your family.
The Better Way to Find an Agent
Ask friends and family to find a few real estate agents they would recommend. Perhaps to make this easy, you can ask on your favorite social network. If you connected to a good amount of friends, you should probably have a few suggestions within an hour.
The Best Way to Find an Agent
There are many ways to conduct your search, but here's how I would go about selecting an agent. Perhaps you could find this helpful as well. I would personally meet with 3-5 agents and go through the above interview questions before deciding who to go with. If, after the interviews, the decision is still tricky deciding between several agents, you could use an excel spreadsheet to rate each agent's response to each question. You could rate each of their answers on a 1-10 scale, with 10 being the most, and then tabulate the results. By rating and comparing the realtor's responses, you can develop an "objective" best agent for you. Finally, I would highly recommend using NewportBuyer to source 1 or 2 agents that you decide to meet with. I used this same network personal to find a great Newport Real Estate agent to buy my dream home and got a Cash Back Bonus. If a NewportBuyer agent ends up being the right one for you, you will get a great agent but also have the opportunity to earn up to a $12,000 Cash Back Bonus.
What is involved in selling my own home in Newport Beach?
Selling a house on your own is not as simple as it seems, but it could save you from paying a real estate commission if you are up for exploring this option. When managing a "For Sale by Owner" listing, you will be responsible for understanding relevant real estate laws, marketing your home, negotiating, and more. Many Realtors will not recommend For Sale by Owner properties to their clients to make things easier on their clients because of all these extra complications. Having less interested realtors could mean fewer opportunities to find a buyer. If this lengthens the time it takes to find a buyer, you may have to reduce your list price to get it sold. In the end, going it alone could actually end up costing you more than using a Realtor.  This is the epitome of being pennywise and pound foolish. Instead, our recommendation is to find a good realtor and get the home sold professionally faster and for more money. Moving is stressful enough as it is. Do not add this unnecessary burden of doing it yourself to the process.
What are some tips to sell my house in Newport Beach?

These are some quick tips to sell your home in Newport Beach:
Prepare to show your home off
Getting your home ready for showings is the first step in getting ready to sell. Make the best first impression on your purchasers so that they are interested in learning more about your home. Get rid of dirt and trash, remove all the clutter and any mess. Do the necessary repair work to eliminate any and all defects of your home. Eliminate unused or unnecessary furniture to make your home look more spacious. If you are going to repaint, paint the home in neutral colors. This allows families to picture themselves in the home by giving them a "blank canvas" to make their own. To a degree, you need to take "the home" out of your house.
Price your house competitively

A house that is priced competitively will typically sell in a shorter amount of time and therefore sell for more. Because of this, it is important to get some different perspectives on the value of your home so that you can price it correctly. Meet with multiple agents and get their price opinion of the home. Go online and use some of the various home value estimation tools available so that you are in the right headspace when it comes time to price your home. Psychologically we are inclined to overvalue things we own. We do this because we add sentimental value to things we own. Likewise, we tend to devalue things other people own. Your home might be the place where your kids grew up, where you had a great community of neighbors, etc. Your memories matter and have value but not from the cold hard reality of the buyer's perspective. They are viewing online and in-person, perhaps hundreds of other homes. You have to do your best to view your home with the eyes of an outsider to consider how to price it effectively. If you price it too high and then reduce it later, you might miss out on the opportunity to sell it for more research shows. It is best to price it competitively. If done right, who knows, maybe you will have a bidding war for your home, which would only increase what you receive!
Choose the best time to sell
You likewise might want to consider the question of "when is the best time to sell in Newport Beach?". In Newport, the housing market is almost always healthy, so you can't go wrong when you decide to list your home. Still, if you want to maximize the value you sell your home for, you may want to consider it when deciding to put it on the market. Typically the hottest season for selling homes tends to be stronger in June and July because kids are out of school and families have more flexibility to move. With this in mind, if this is important to you, start thinking about getting ready to sell your home in early spring so that you can hit the ground running by late spring, early summer. If you offer your house at the right time and with the right preparation, your home will sell faster and for more money.
Understand the costs of selling a home

You should also keep in mind the costs associated with selling a home. Typically, the highest cost to the seller is the Real Estate Agent's Commission. The local and customary Real Estate Commission in Newport Beach is 6% of the home's sales price. In the majority of cases, this cost is the responsibility of the seller. In addition to the real estate commission, the seller might be responsible for other costs you should keep in mind. These costs could include miscellaneous fees, home repairs, paying for an inspection, home staging, and other potential costs before the home is sold.
Get the best Newport real estate agent for you

After interviewing several agents, choose the right one for you to start the process. Make sure you have all your important questions answered when it comes to the listing agreement, including the agent's responsibility, timing, and commission terms. Do you need help finding the best realtor for you? Consider using NewportBuyer's 100% free concierge service with a Cash Back Bonus of up to $12,000.
Marketing your home the right way

Make sure your agent includes all of the following in their plan to market your home. Your objective should be to have as many people viewing your home online and in-person as possible, thus increasing the chance of getting a ready and willing buyer.
What are the best tips to market and sell a home in Newport Beach?

Online Listings to Sell Your Newport Beach Home

Your home has to own some real estate online on sites like Zillow, Realtor, and the MLS as provided by your agent.

Use Social Media to Sell Your Newport Beach Home

How will the home be featured online to potential buyers? Will this include paid Facebook ads?

Photos and Video are the Best Visual Aid to Sell Your Newport Beach Home

For most buyers today, their search begins online. Suppose you do not have numerous images and high-quality videos up on the web for your listing. If that is the case, it puts you at a significant disadvantage.

Virtual Tours are a Must to Sell Your Newport Beach Home

Include a virtual tour of your home. Having a virtual tour will help buyers decide whether they will need to even visit the home before putting an offer on the property.

Lawn Signs are Critical to Capture Passive Buyers to Sell Your Newport Beach Home

Since all of Newport's neighborhoods are desirable. Having lawn signs is essential in spreading word-of-mouth marketing among neighbors looking to move friends into the neighborhood.

Open Houses Allow Buyers to See Your Home for Sale Up Close to Help Sell Your Newport Beach Home

People's ability to come and see the home in person is essential to driving up interest. If you can generate more foot traffic, you can increase the chances of the home being sold.

Brochures/Information Sheets Help Your Home for Sale in Newport Top of Mind to Help Sell Your Newport Beach Home

Providing brochures or data sheets help people keep tabs on the home's essential features, so they can compare and contrast against other properties. Plus, it makes your agent easier to find when they want to make an offer on the home.

Mailers Help Spread the Word to Help Sell Your Newport Beach Home

Providing information about your home via snail mail is still a tried and true way to gain exposure and should not be overlooked as well.
Review offers on your home
This is a moment of great joy (or possibly relief) when your real estate agent calls to say, "You got an offer!" or even better, "You got multiple offers!". We recommend consulting with your Real Estate Agent when considering an offer (or offers). In addition to the all-important bottom line is other contingencies that could affect the outcome of the transaction. One common contingency, for example, is that the buyer cannot obtain financing or the purchase is conditional on the sale of their previous house, etc. If you are fortunate enough to have multiple offers on your home, ask your real estate agent to put them together in a spreadsheet comparing the differences. The spreadsheet should include the net proceeds and type of financing for each offer. Being able to have this information at a glance will help make the decision easier.
Submit a counteroffer
You've received a reasonable offer. What do you do next? Typically, the next step is to make a counteroffer. If there are multiple offers of similar strength, perhaps you can use this as leverage to achieve an even higher sales price. Or perhaps you can achieve better sales terms that are more favorable to you. Although, there is always the possibility that you might lose a potential buyer as they move on to other properties by making the counteroffer. You don't want to regret pushing too hard or getting too emotional. As the saying goes, "a bird in the hand is better than one in the bush", right?
Accept the offer
Once you have a sales price that you feel comfortable with, it is time to accept the offer. Congrats! You are now past the most stressful aspect of selling your home. You have gone through the long process of deciding to sell your home, finding an agent, and then waiting with eager anticipation to see if you will get your home sold. To accept the offer, simply inform your agent you are ready to accept the offer. Your agent will help you submit the accepted offer into escrow by signing the offer agreement.
Escrow
During the escrow process, several other milestones need to be reached before the home changes hands. First of all, there will be a home inspection, which might highlight fixes to the home that need to be made, and then a negotiation on who will be responsible (the buyer or the seller). Next, the home appraisal process ensures that the home value matches that of the buyer's mortgage company's price opinion. If all goes to plan, the home closes, and you need to plan on moving out.
Moving out
After death and divorce, moving is life's third most stressful experience, but it doesn't have to be! Your first step is to make a plan. Are you going to be moving yourself or using professional movers? Our recommendation, of course, is to use professional movers. Nothing can steal the joy of moving to a new home other than a new back injury! Professional movers will help save you time and help make the process less stressful. Did I mention that included in our free real estate agent finding service is concierge coordination of moving services? After moving thousands of families, we recommend moving services to each of them (although we do coordinate self-move options as well).
Do you need help finding the best Newport Beach Real Estate Agent for you?
NewportBuyer.com is a 100% free service that, based on your input, guides you to the best realtors in Newport Beach for you, and if you sell your home through one of our agents, we pay you a Cash Back Bonus of up to $12,000!